Rhomberg Sersa Rail Group
As a full railway engineering service provider, the Rhomberg Sersa Rail Group offers an almost complete range of services in the fields of railway construction, infrastructure and services. The company focuses on customer-oriented and tailor-made solutions for local and long-distance railways, goods lines or private infrastructure, acting as a prime or general contractor.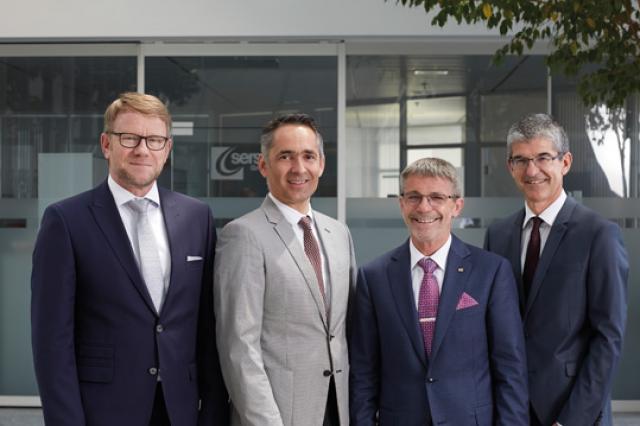 Technologies and Competences
The portfolio of the Rhomberg Sersa Rail Group covers track construction, track renewal, track maintenance and the overhaul of railway tunnels through to electromechanical and technical infrastructure, railway power supply and communication technology, consultancy, design, security and access systems, system and measuring technology as well as logistics services. The full railway engineering service provider also offers innovative products such as the slab track IVES, the universal transition module V-TRAS, track or switch adjustment systems and the SLS Sersa Second Life System®.
Standards & Certifications
ISO 9001 QM Qualitätsmanagement
ISO 14001 UM Umweltmanagement
OHSAS 18001 SGM Sicherheits- und Gesundheitsmanagement
ISO 19600 CMS Compliance Management System
Last Update: 23 Sep 2020