BOXmover GmbH
The company BOXmover GmbH sees itself as a design office and technical consultant in all matters of innovative container handling and the development of manipulation devices in combined cargo traffic.
The development of innovative loading units (20ft tilting containers) and intermediate load carriers on the vehicle are also part of the product spectrum.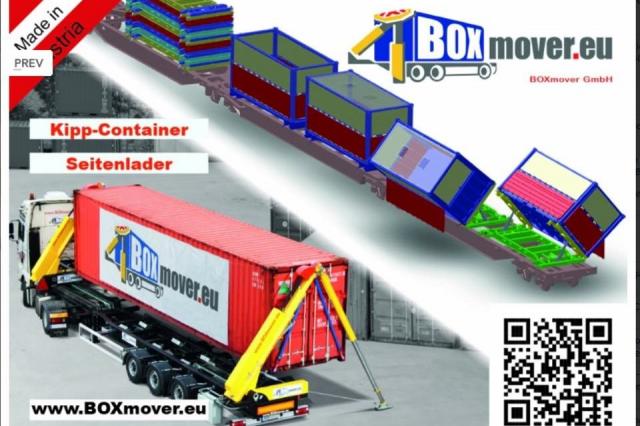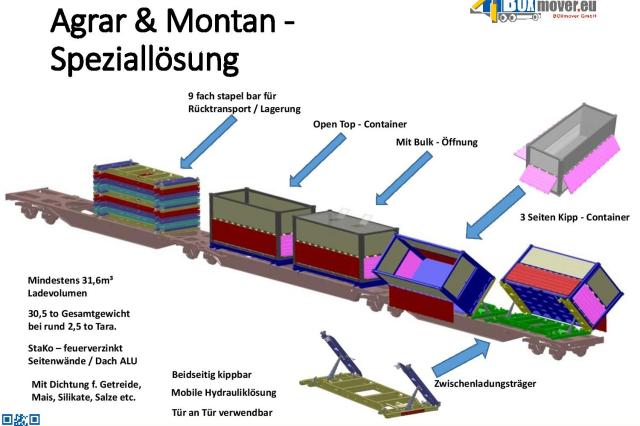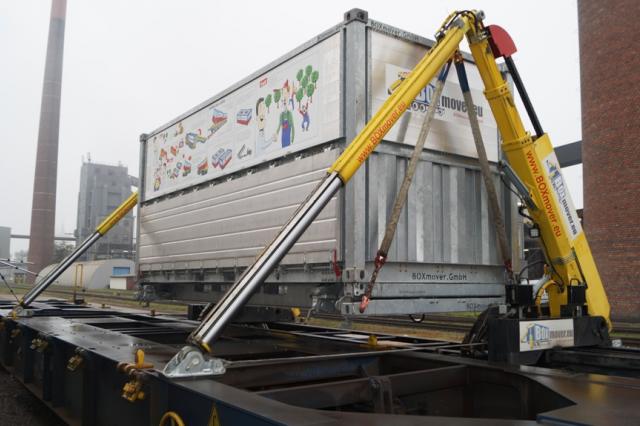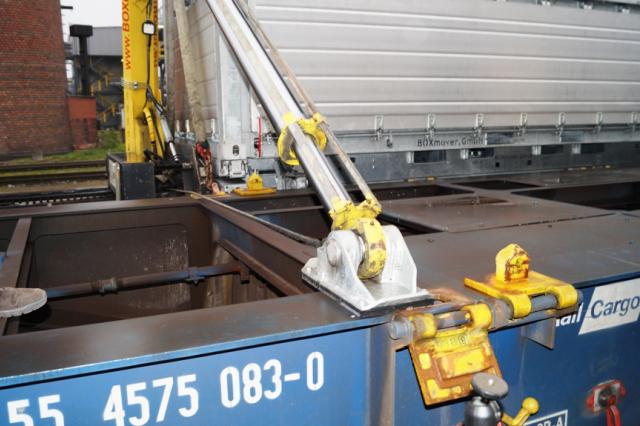 Technologies and Competences
Development, production and distribution of an ultra-light, robust and largely maintenance-free side loader container handling technology for all standardized loading units. (20ft / 30ft / 40ft high cube / tank container or SWAP body)
Development, production and distribution of an innovative 20ft tilting container for agricultural and mining products with a total load of up to 36 tons and a modular design. Optionally, a combination of ISO Containers and roll - off containers with hinged door, bulk opening, side tilting walls or metering opening is available.
All steel components are fully hot-dip galvanized.
 
Standards & Certifications
Vehicle manufacturers
Certification of the lifting systems after type examination and / or individual approval decision.
Technical acceptance of all constructions by TÜV, Deka or other examination institutions.
Production documentation for small and large series production in the sheet metal sector.
Last Update: 8 May 2019