Arsenal Railway Certification GmbH
Arsenal Race is an Austrian company offering certifications, expert reports, expert services and high expertise in all areas of the railway sector. The notified body is market leader in Austria. We know that high quality service is worth it and realize this day by day through our corporate and quality policy. Our work is the best advertisement. Our more than 20 experts are working in the following business areas: Infrastructure & Energy, Rolling stock, Control-command & signalling, Signal & safety systems.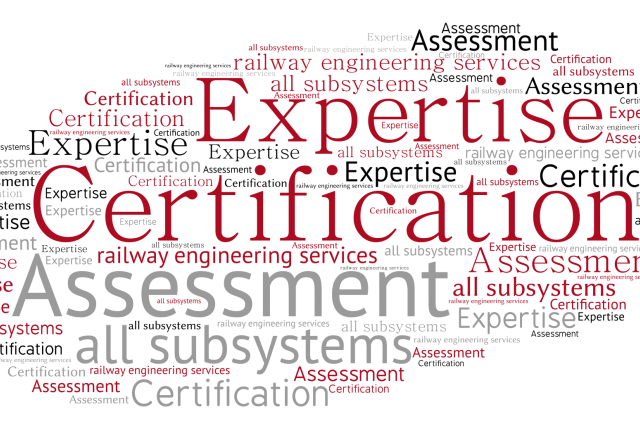 Technologies and Competences
 Arsenal Race is offering the following services:
Notified Body (NoBo) for all Subsystems
Independent Safety Assessor (ISA)
Risk Assessment Body (AsBo)
Assessor according to National Railway Acts (DeBo)
Designated Body in Switzerland (DeBo)
Standards & Certifications
Interoperability Directive 2008/57/EC and Module Decision 2010/713/EU and all TSIs: TSI ENE (EU) 1301/2014, TSI INF (EU) 1299/2014 TSI SRT (EU) 1303/2014, TSI PRM (EU) 1300/2014, TSI Loc&Pas 1302/2014, TSI WAG (EU) nr. 321/2013, TSI Noise (EU) 1304/2014, TSI CCS (EU) 2016/919
Independent Safety Assessor (ISA) accredited according to EN ISO/IEC 17020 for the following CENELEC standards:
Systems: EN 50126, EN 50129, EN 50159
Software: EN 50128, EN 50657
Hardware: Series EN 50121 to EN 50125
Risk assessment body (AsBo) is accredited according to CSM regulation (EU) No 402/2013 including amendment (EU) No 2015/1136 according to EN ISO/IEC 17020.
Assessors according to the Austrian railway act for:
§19 periodic assessments and inspections
§31 building permission according to the Austrian railway act
§32 type approval of rolling stock
§33 type approval of signal and safety systems
§34 operating approval
Arsenal Race offers assessments as designated body for infrastructure (INF), energy (ENE) and safety in railway tunnels (SRT) in Switzerland.
Last Update: 8 May 2019