3B infra infrastruktur management systeme GmbH
3B infra is an innovative IT company located in Vienna (Austria). We focus on railways and develop standard-software for master data and linear asset management.

Our team is made up of railway engineers and IT specialists. Clients of 3B infra are private and federal railways in central and eastern Europe.

The mission is to become one of the leading providers for Asset Management software in the railway sector and to grow organically in line with our successful business structure.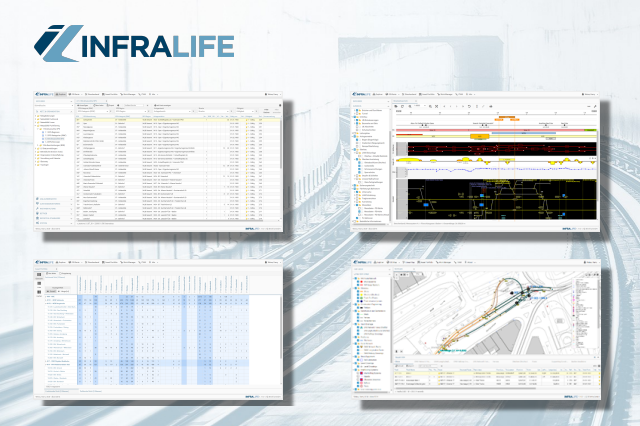 Technologies and Competences
INFRALIFE is our software product for the Linear Asset Management that answers all essential questions regarding the railway network, assets and conditions. The solution is used complementary to ERP systems and addresses infrastructure managers, office workers and engineers.
Capabilities
Railway Network and Organization Management
Asset Master Data Management
Time-based Maintenance
Condition Monitoring
Defect Management
Incident Management
Life Cycle Management
Predictive Maintenance
Product benefits
Highly configurable platform
Preconfigured asset register
Preconfigured maintenance
Visualizations (route map, track geometry, gis map)
Integrated GIS
Last Update: 8 May 2019