AIT Center for Low-Emission Transport
We are Austria's largest Research and Technology Organization and a powerful development partner for the industry and one of the top employers in the international scientific scene.

The Center for Low-Emission Transport develops innovations for efficient, intelligent and safe vehicle components. The focus is on two key technologies for sustainable transport and mobility: powertrain electrification and material-based lightweight design.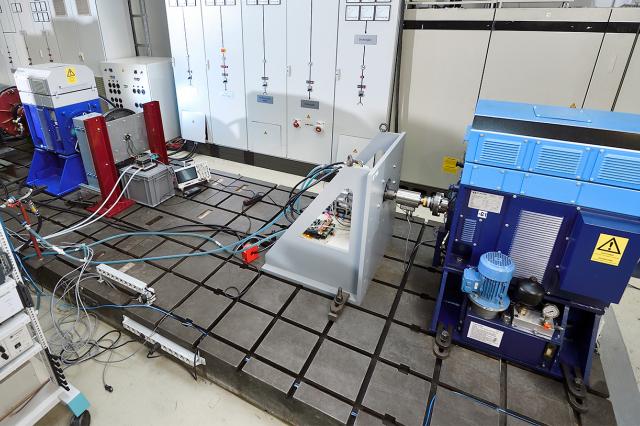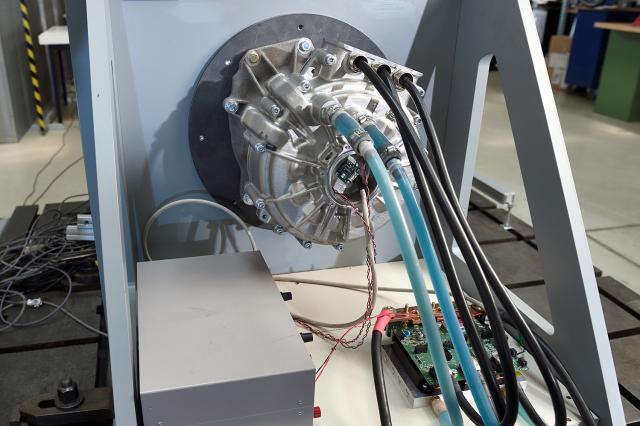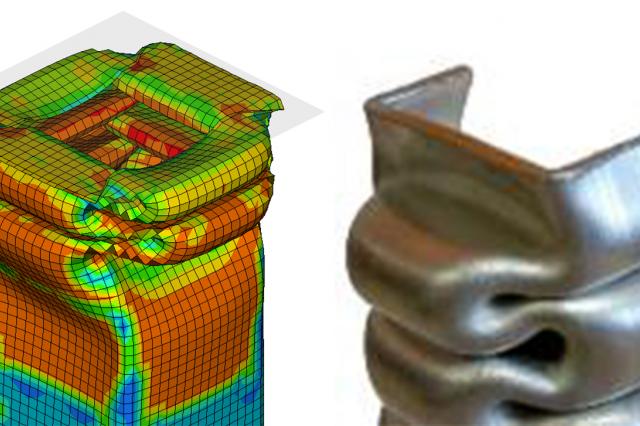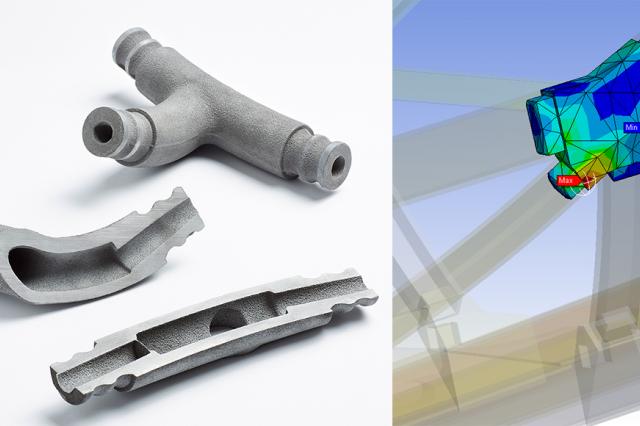 Technologies and Competences
Our focus at Center for Low-Emission Transport in the area Railways:
Standards & Certifications
Akkreditierte Prüfverfahren:
EN ISO 6892-1: Metallische Werkstoffe – Zugversuch – Teil 1: Prüfverfahren bei Raumtemperatur
DIN 50106: Prüfung metallischer Werkstoffe; Druckversuch
EN ISO 6506-1: Metallische Werkstoffe – Härteprüfung nach Brinell – Teil 1: Prüfverfahren
DIN 50100: Dauerschwingversuch
DIN EN ISO 6507-1: Metallische Werkstoffe – Härteprüfung nach Vickers, Teil 1: Prüfverfahren, akkreditiert für Eindruckgewichte von 50 g und 100 g (HV0,05 und HV0,1)
ASTM E 112-13: Standard Test Methods for Determining Average Grain Size, akkreditiert für Linienschnittverfahren
LKR-interne Arbeitsanweisung W51-MD03-LKR: Ablauf und Durchführung von thermoanalytischen Messungen mittels Dynamischer Differenz-Kalorimetrie (DSC)
LKR-interne Arbeitsanweisung W51-MD03-LKR: Gefügecharakterisierung von Aluminium und Magnesiumlegierungen mittels Licht- und Stereomikroskopie
EN60034: Rotating electrical machines" and thus fulfils the highest nationally and internationally recognized quality standards
AA-A51: Quantitative Bestimmung der Elementzusammensetzung mittels Röntgenfluoreszenzanalyse in Press- oder Schmelztabletten von geologischen Proben
AA-A52: Bestimmung der Elementzusammensetzung mittels Röntgenfluoreszenzanalyse in Press- oder Schmelztabletten unter Verwendung von Uniquant (Einschränkung: geologisches Material)
AA-A55: XRD- Qualitative Bestimmung des Mineralbestandes
AA-A59: Bestimmung der Trockendichte von Gesteinskörnungen mittels Pyknometrie
AA-A60: Spezifische Oberfläche nach BET
AA-A62: Korngrößenverteilung mittels Sedigraphie
IEC 61982
ISO 12405-1
ISO 12405-2
IEC 62660-1
IEC 62660-2
IEC 62281
IEC 62133
UN 38.3
Prüfnormen:
IEC 60068-2-1 Environmental Testing: Test A: cold
IEC 60068-2-2 Environmental Testing: Test B: dry heat
IEC 60068-2-6 Environmental Testing: Test Fc: vibration
IEC 60068-2-11 Environmental Testing: Test Ka: salt mist
IEC 60068-2-13 Environmental Testing: Test M: low air pressure
IEC 60068-2-14 Environmental Testing: Test N: change of temp.
IEC 60068-2-27 Environmental Testing: Test Ea: shock
IEC 60068-2-30 Environmental Testing: Test Db: damp heat, cyclic
IEC 60068-2-31 Environmental Testing: Test Ec: drop and topple
IEC 60068-2-38 Environmental Testing: Test Z/AD: composite temperature/humidity cyclic test
IEC 60068-2-40 Environmental Testing: Test Z/AM: combined cold/ low air pressure tests
IEC 60068-2-41 Environmental Testing: Test Z/BM: combined dry heat/low air pressure tests
IEC 60068-2-42 Environmental Testing: Test Kc: sulphur dioxide test
IEC 60068-2-43 Environmental Testing: Test Kd: hydrogen sulfide test I IEC 62716 Ammonia corrosion testing
IEC 60068-2-52 Environmental Testing: Test Kb: salt mist, cyclic
IEC 60068-2-61 Environmental Testing: Test Z/ABDM: climatic sequence
IEC 60068-2-64 Environmental Testing: Test Fh: vibration broad-band random
IEC 60068-2-78 Environmental Testing: Test Cab: damp heat,steady state
IEC 60749 Semiconductor devices - Mechanical and climatic test methods
MIL-STD-810F Test Method Standard for Environmental Engineering Considerations and Laboratory Tests
ÖVE/ÖNORM EN ISO/IEC 17025: akkreditierte Prüfstelle für mechanische Schock- und Vibrationsprüfung
MQT16 IEC 61215-2 Static mechanical load test
MST34 IEC 61730-2 Mechanical load test
IEC TS 62782 Cyclic (dynamic) mechanical load testing
ASTM B117 Standard Method of Salt Spray (Fog) Testing
ISO 9227 Corrosion tests in artificial atmospheres - salt spray tests
MIL-STD-883E Test Method Standard, Microcircuits
IEC 62716 Ammonia corrosion testing
IEC 60529 Degrees of protection provi- ded by enclosures (IP Code)
EN 60529 Degrees of protection provi- ded by enclosures (IP Code)
ÖVE-A/EN 60529 Schutzarten durch Gehäuse (IP-Code)
DIN 40050 - Teil 9 Schutzarten durch Gehäuse (IP-Code)
ISO 20653 Schutzarten durch Gehäuse (IP-Code)
IEC 62271-102 High-voltage switchgear and controlgear Part 102: High-voltage alternating current disconnectors and earthing switches
IEC 61215 Crystalline silicon terrestrial photovoltaic (PV) modules design qualification and type approval
Last Update: 8 May 2019